Pastors and church leaders made their way past throngs of people in a ten-block radius of streets closed to traffic. The conference they were attending happened to be scheduled on the day Pope Francis visited the city.
Vatican officials estimated a half-million people lined the streets of Quito, Ecuador, during the pontiff's visit last July to address poverty and inequality in Latin America. Meanwhile, a much smaller group of evangelicals gathered at La Fuente Church for a two-day conference addressing the same issues.
Gospel-Centered Mercy Ministry
The conference, sponsored by the Children's Hunger Fund (CHF) and themed "His Word Shall Not Pass Away," reflected CHF's aim to keep the gospel at the center of mercy ministry.
CHF offers comprehensive biblical training to local churches, which the organization views as a primary means of combatting poverty. CHF also works through churches to provide food for needy children and families in 21 countries, while prioritizing the gospel as the message behind the food packs." 
CHF staffers Lucas Aleman and Mario Aguilar oversee ministry development projects for eight countries in Latin America, working to equip some 200 churches. Aleman said there are profoundly different attitudes toward mercy ministry between the United States, where millennials desire to help the poor, and Latin America, which has a long history of socialist governments. Churches in those countries tend to expect the state to care for the needy, while they focus on inner sanctification.
To Have and to Hold
The conference included speakers from six countries of the Americas. Sessions and workshops focused on God's Word as central to the life of the church in every area of ministry from the pulpit to evangelism to counseling to mercy to church planting.
Aleman and Aguilar attended the Quito conference, which drew around 100 leaders from various churches and ministries across Ecuador. The two men were not empty-handed when they arrived. They carried four suitcases loaded with theological resources—100 sets of books from TGC's International Outreach. The Spanish Pastors Book Set was funded through a TGC IO project—The Empty Bookshelves Project—for Spanish-speaking church leaders. Attendees of TGC's 2015 National Conference contributed $20,000 to create 2,000 book sets (still available for distribution). The set includes:
La Fuente's pastor, Juan Fernando Moncayo, witnessed the excitement as attendees received the resources during the final session. "Local bookstores do not tend to carry biblically solid materials," he said. "Many of the brothers mentioned how they couldn't wait to get home to dig deeper."
Moncayo later received responses from recipients, who shared highlights of their reading and expressed gratitude for books they could hold and keep. One man mentioned how Gracia Sobre Gracia [Grace Upon Grace] helped him realize the inconsistency of defending God's Word without an attitude of love.
Another confessed he'd been misusing Bible verses to say what he wanted them to say. "In my country, correct exposition of the truth is not the motivation of many," he explained. "Ministerio Expositivo [Expository Ministry] is an eye-opener. . . . Now I take the Word of God with a different level of commitment."
What Should I Preach?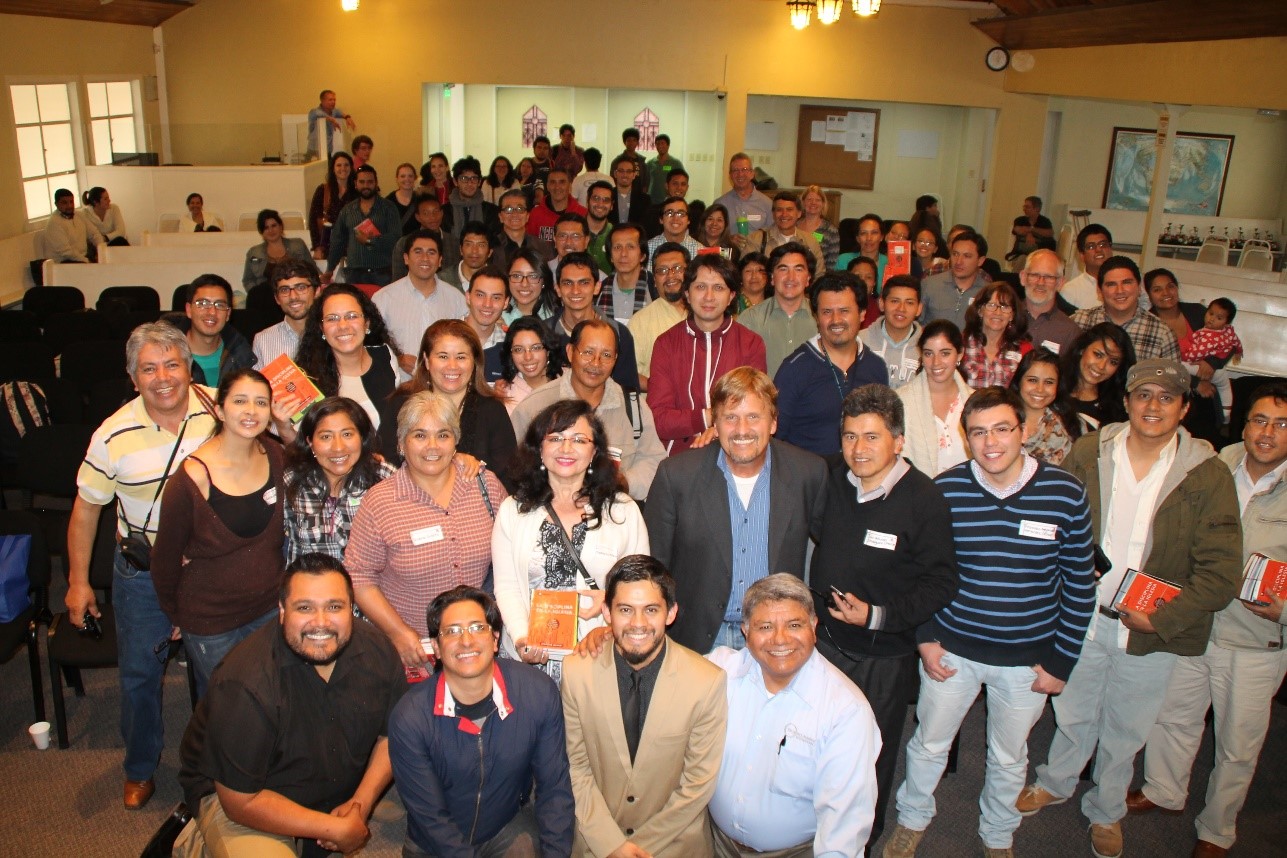 A month earlier, Children's Hunger Fund had sponsored a conference on biblical preaching in El Salvador. Word of Grace Biblical Seminary hosted the two-day training event. More than 160 pastors and church leaders attended the conference, which helped answer the perennial question, "What should I preach?" Since the training focused on expository preaching, CHF partnered with another ministry to bring in 205 Spanish-version copies of Christopher Ash's The Priority of Preaching—another TGC IO resource for theological famine relief.
One attendee later remarked that the book changed his way of thinking: "The majority of my church members have been exposed to motivational, out-of-context sermons for too many years."
Another pastor said the book helped him see the importance of biblical preaching. "It's unbelievable to think we have neglected the most important task of a minister," he said, "to preach the Word with authority—paying attention to every single text."
The need for theological support in Latin America and globally was summed up by one pastor from the Quito conference. "There are so many new fads that seek to fill churches," he observed. "There should be more resources reminding the church that the gospel is everything."
Children's Hunger Fund will continue to partner with TGC IO and other faithful ministries to meet that challenge.