Surely incidental to Hollywood's intention, the recent mishap regarding the "whitewashing" of Asian characters in Doctor Strange, an upcoming comic book movie, has united Asian Americans in an oddly revitalizing way. When else have you seen the diverse Asian-American population rally together to protest the status quo? Apparently, when the media is "racist" against Asians, it brings together a lot of frustrated Asian people.
This frustration is not new. Ignorance, stereotyping, and injustice toward Asians occur in various arenas, the Christian subculture included. And while much of America's recent race conversations have fallen under the umbrella of black and white, Asian Americans are sometimes left wondering, Where does yellow fit in?
As an Asian American, I do wonder how Asian stereotypes so often go unnoticed. Perhaps, after years and years of letting it slide without a word, we've become desensitized to it all. Perhaps our generally quiet, respectful, and deferential nature has prevented us from speaking up.
Joining the Race Conversation
Whatever the reason, times are changing. Whereas many first-generation immigrants practiced restraint, our second and third generations are more vocal and expressive. This is a good thing. After all, America is our country too, and we have a place at the table.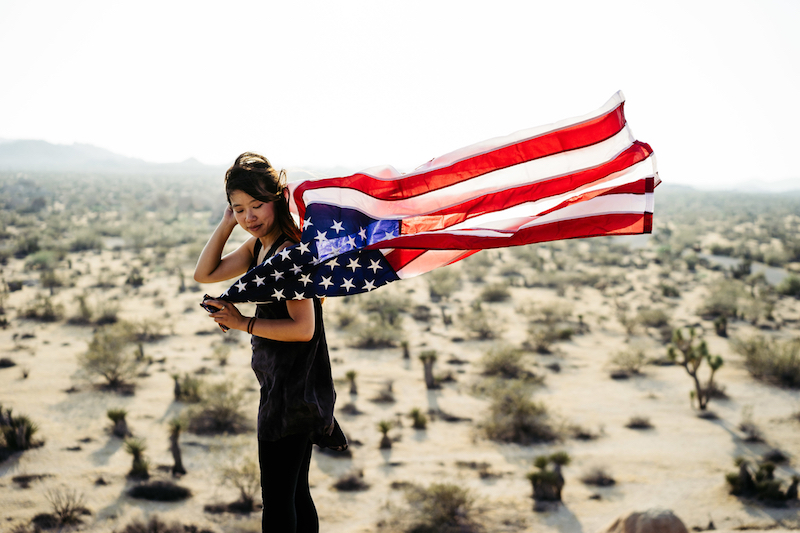 Although complete change won't happen overnight, I'm encouraged by the steady resolve of Asian Americans having conversations about race and its intersection with culture.
Nevertheless, I'm also reminded we need wisdom in this endeavor for several reasons. Here are three: first, we're still minorities living a majority culture. Second, we're divided ourselves by varying Asian-American experiences—whether first-generation Asian immigrants, second-generation Asian Americans, and so on. Third, we lack a mainstream Asian-American voice—whether Christian or secular—who might teach and model for the majority culture who we are.[1]
Amid all this, how can Asian-American Christians properly respond to issues of race and culture? How can we engage the culture with a right balance of faith and heritage?
To answering these questions and similar ones, here are three truths we must remember:
1. The Christian Asian American is not angered by racism; we are humbled and grieved by the effects of sin.
The most natural response to #WhiteWashOut, #MyAsianStory, and #BaltimoreUprising—to list the social media shorthands for recent examples of bigotry against Asian Americans—is retaliation, anger, or hate. But as Christians we don't succumb to our more "natural" responses; instead, we identify racism as a devastating effect of the fall, evidenced by centuries of history.
We should also be humbly reminded of the hidden sins of racism in our own hearts, whether expressed in subtle disengagement from the majority culture or a not-so-subtle retweet, share, or hashtag. Rather than continuing the cycle of racism by retaliating with verbal insults, we should be humbled that we who once were "alienated and hostile in mind, doing evil deeds" are "now reconciled in his body of flesh by his death, in order to present [us] holy and blameless and above reproach before him" (Col. 1:21–22).
As Christian Asian Americans, we're humbled and grieved by the effects of sin, even as we stare at the face of the racism sometimes committed against us.
2. The Christian Asian American is not offended by ignorance; we are compelled to love.
The racism Asian Americans face in the media is often due to simple ignorance. Just like most atheists can't tell the difference between Christians, Mormons, and Muslims, many non-Asians can't tell the difference between Chinese, Korean, and Vietnamese.
The proper response to an atheist who can't discern different religions wouldn't be to lash out angrily. The proper response would be to acknowledge his or her unawareness and explain with patience and prayer the uniqueness of Christianity. We would do this out of love because that's what gospel people do.
Similarly, as Christian Asian Americans, we should be neither defensive nor silent when we encounter sinful ignorance. Instead, we should speak up, compelled by our love for Jesus and his gospel.
3. The Christian Asian American is not discouraged by disregard; we are activated to speak biblically.
So far I don't think Asian Americans have done a great job at this point. Especially in Hollywood, certain Asian Americans feed stereotypes by playing parts like the nerdy "model minority" or the geisha-like sidekick. This stereotype permits the general public to remain uneducated about our distinctives and diversity.
That said, I'm encouraged by recent progress that resists these tropes. Primetime sitcoms like Fresh off the Boat and Dr. Ken feature not only Asian-American actors, but Asian-American writers, creators, and producers as well; this is exceptionally uncommon. Additionally, actors such as Steven Yuen and John Cho are but two examples of Asians in well-known media who consistently break stereotypes.
Advancing in Protest
The theme for last month's Together for the Gospel conference was "We Are Protestant." The Latin derivative of the word "protest" comes from the root word protestari, which means "to declare publicly or to testify as a witness." This root served as the inspiration behind our Asian-American breakout session, "The Future of the Asian-American Church: Protesting the Status Quo."
During this time, Jeffrey Jue of Westminster Seminary noted Asian Americans are the fastest-growing racial group in the United States. For the church to reach this rapidly growing population with the gospel, we must be united, Asian-American Christians included.
But if we have a reason to unite—and we do—let it not be around our shared reactions of frustration; let it be around the gospel. Let's be activated to speak wisely and biblically in order that many might hear the good news of Jesus.
Listening and Learning
Recently, in response to the "raw anger and hurt from Asian Americans over Hollywood whitewashing . . . [and] stereotyping . . . Asians in cinema," Doctor Strange director Scott Derrickson ended a tweet this way: "I am listening and learning."
May the same be said of each and every one of us.