The exhibit hall resembled a department store in December as women circled dozens of tables piled with colorful goods. Only it was summer, and shoppers had the singular goal of purchasing gospel resources—books, Bibles, DVDs, and more.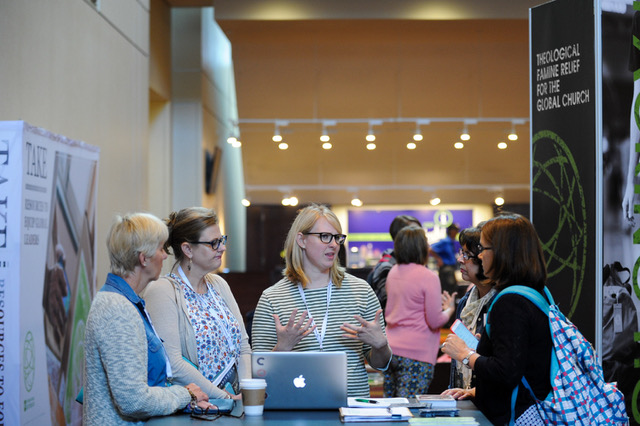 Women flooded into the Indianapolis Convention Center last June to attend The Gospel Coalition's third National Women's Conference (TGCW16). The three-day event became the largest TGC gathering to date with more than 7,300 women from all 50 states and 40 countries.
Worthy Goal
Between noteworthy teaching sessions and workshops, attendees hurried through the main corridor on their way to eat a meal or shop in the exhibit hall. In droves they passed the TGC International Outreach (TGC IO) GIVE booth. The display area, flanked with TGC IO volunteers, featured a theological famine relief project on behalf of Middle Eastern women without the benefit of Christian conferences and gospel-centered bookstores.
TGC's director of women's initiatives, Kathleen Nielson, provided attendees information and updates on the GIVE project to equip women's ministry leaders in both Farsi- and Arabic-speaking countries.
The conference goal was to raise $20,000 to fund dual translations and the printing of two key books for women:
Bible Study: Following the Ways of the Word (P&R) by Kathleen Nielson. This book examines principles and practices of Bible study according to truths and principles in the Bible itself.
Word-Filled Women's Ministry: Loving and Serving the Church (Crossway), edited by Kathleen Nielson and Gloria Furman. This collection of essays by respected Bible teachers covers the importance of Word-based ministry, women's roles in the church and home, biblical teaching on sexuality, and the importance of intergenerational relationships.
Growth in the Middle East
TGC IO's Packing Hope project involved additional books to help women grow in the knowledge of God's Word. These resources were chosen in consultation with those who work with Middle Eastern women in areas of intended distribution.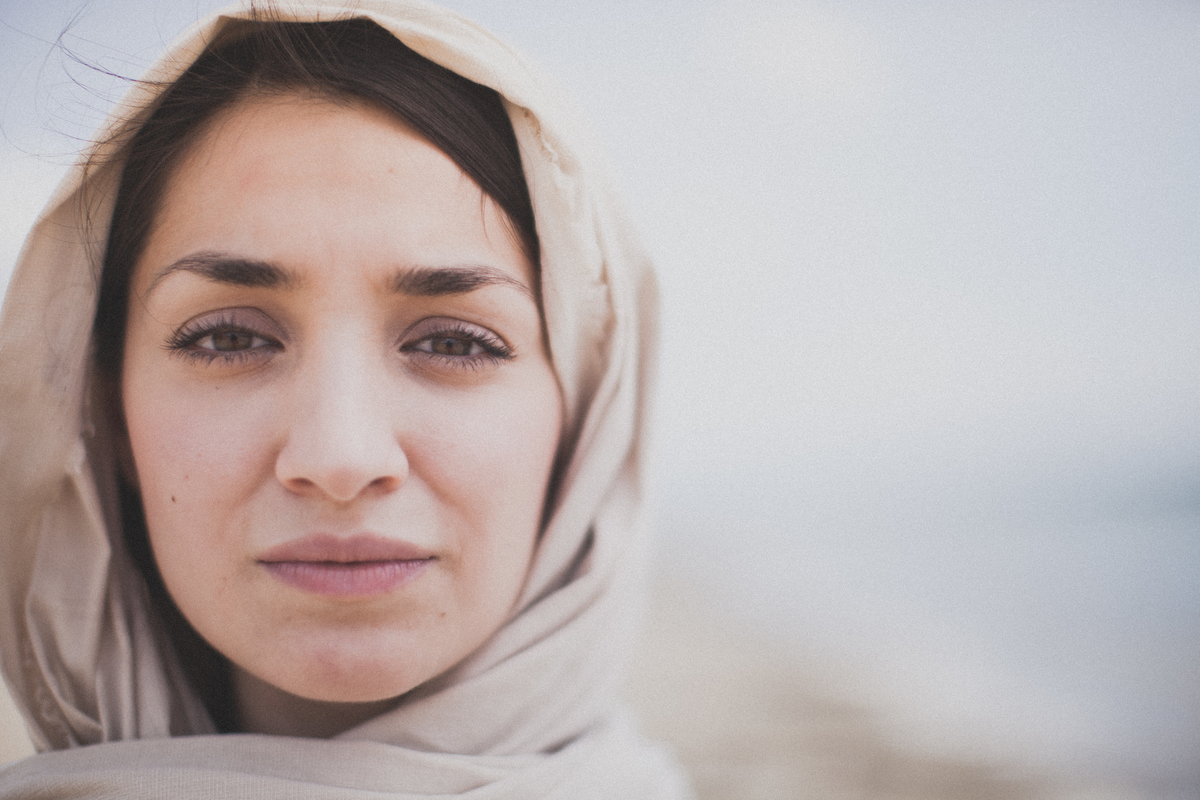 "We were moved by vivid accounts of the quickly growing numbers of believing women who speak Arabic and Farsi," Kathleen said. "They are hungry to learn from God's Word but have so few resources available to them."
Arabic is the official language of more than 20 countries and is spoken by some 350 million people. Yet not all who speak Arabic are Muslim; many Christian churches, fellowships, and Bible schools now exist in Arab nations. Christian organizations that work on behalf of Middle Easterners consistently report increasing numbers of Muslims coming to faith in Christ. A spokesperson with Arab World Ministries reported that 291 people who contacted their ministry in 2016 received in-country follow-up with a believer via phone, Skype, or in person—and 151 came to Christ.
A spokesperson with Arab World Ministries reported that out of 291 people who contacted their ministry in 2016, 151 came to Christ.
In Iran, people predominantly speak Farsi (modern Persian) and have less freedom of religion than other Muslim countries. However, ministries focused on Iranian people say Muslims there are more open to the gospel. They believe the church in Iran is the fastest growing in the world.
Record-Breaking Event
Between conference sessions, attendees began to stop by the TGC IO station in growing numbers. The goal to raise $20,000 over the three days was met within the first 24 hours. By the end, donations had more than doubled the goal.
Adding to those donations was another $15,000 in matching funds—a grant from Samaritan's Purse, a TGCW16 sponsor.
The women at TGCW16 broke three TGC conference records: attendance, bookstore purchases, and giving. Their response to the GIVE project was the greatest TGC IO had seen in its 10-year history.
Kathleen says the overwhelming generosity of attendees served to deepen fellowship during the gathering: "This support made it possible for us to share in fellowship tangibly with sisters far away, with those who have stories of rejoicing in suffering."
Translation Underway
Translation of the two Arabic and Farsi resources is underway. Media outlets in the Middle East eagerly await the printed materials and stand ready to spread the word when resources are available.
Mission teams to Arab-world countries from the United States will be able to receive free books for distribution to church and ministry leaders by contacting TGC IO. In addition, 3,000 copies of each book will go to Samaritan's Purse for distribution through Arabic-speaking networks.
Thanks to TGC IO partners and the women of TGCW16, these solid theological resources will better prepare Middle Eastern women to live and share resurrection life in a suffering world.