At our National Women's Conference this week we're looking to God's Word for instruction on suffering and re-entering our broken world better prepared for resurrection life.
Below are three books that will help you enjoy and share this resurrection life in a challenging world. These eBooks and more are on sale for a limited time from Zondervan.
Find the full list of eBook deals at the end of this article. Sale prices end at 11:59 p.m. EDT on Sunday, June 19.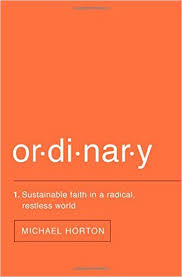 Can We Have Our Best Life Now?
There are two kinds of prosperity gospels. One promises personal health, wealth, and happiness. Another promises social transformation. In both versions, the results are up to us. We bring God's kingdom to earth, either to ourselves or to society, by following certain spiritual laws or moral and political agendas. Both forget that salvation comes from above, as a gift of God. Both forget that because we are baptized into Christ, the pattern of our lives is suffering leading to glory in that cataclysmic revolution that Christ will bring when he returns. Both miss the point that our lives and the world as they are now are not as good as it gets. We do not have our best life or world now.
However, the opposite danger is to ignore the good news that the new creation has already begun. Christ has already inaugurated his kingdom, even though he has not yet consummated it.
The difficult place to stand is at that precarious intersection of this present age, which is captive to sin and death, and the age to come, which is the fruit of Christ's victory the Spirit is planting, tending, and spreading in our hearts and in our world through the gospel. The garden is growing, but like a bright patch weather-beaten by the conflict between these two ages. The hot winds blow hard against us, but the Spirit's cool breeze of grace keeps the garden blossoming and spreading across the desert.
— Michael Horton, Ordinary: Sustaining Faith in a Radical, Restless World. Sale: $3.99. Original: $11.99. 
Redemptive Power of Sorrow
We rarely question deep remorse, stinging regret, or impassioned pleas for forgiveness. Paul knows better than this. By using a comparison in 2 Corinthians 7:8–11, he shows the church at Corinth that all sorrow is not created equal.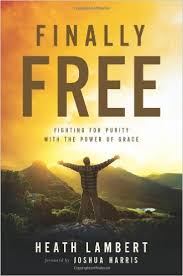 One kind of sorrow Paul talks about is worldly sorrow. Worldly sorrow is legitimate sorrow. There is actual sadness, brokenness, and tears when a person experiences this kind of sorrow. The issue is not whether a person is sad; instead, it is what they are sad about. The focus of worldly sorrow is the world. People experiencing worldly sorrow are distressed because they are losing (or fear losing) things the world has to offer. The loss could be a reputation, job, money, family, sexual fulfillment, or even access to pornography—anything that brings security, comfort, or pleasure. Some of these things are good, and some of these things are sinful, but they are all things. A sad person consumed with worldly sorrow is concerned about losing stuff—no matter how honorable or dishonorable that stuff is.
This kind of worldly sorrow leads to death. It is lethal because it flows from the same heart that wanted to look at pornography in the first place. This connection is critical for you to understand. A sinful heart that desires to look at pornography says, "I will have whatever I want whenever I want it. I don't care if it's harmful, if it hurts God or those I love. I will have whatever I want." This heart sins in pursuit of its own pleasures. Worldly sorrow is obsessed with keeping these objects of selfish desire. All the tears and all the pain are actually about the loss of your stuff. It is terrifying to think that even our sorrow over sin can be selfish and sinful.
There is another kind of sorrow. Paul calls it godly sorrow. It may look just as sad as the worldly variety, but something very different is happening in the heart. Godly sorrow produces repentance leading to salvation without regret. Godly sorrow produces life. It marks a change from the sinful self-centeredness of viewing porn and the equal self-centeredness of worldly sorrow to a pure concern for God and living for his glory. The person full of godly sorrow has a heart that wants to please God rather than self. Godly sorrow motivates real and lasting change.
— Heath Lambert, Finally Free: Fighting for Purity with the Power of Grace. Sale: $3.99. Original: $11.99
Does God Guarantee Success?
Whether we evaluate someone's ministry from the past or in the present, we tend to rate the greatness of the evangelist based on how many people were converted under his ministry. We crown theologians as those with the greatest impact on history and the church based on the insightfulness of their writings and how much they published. We celebrate missionaries and highlight their accounts of sufferings, conversions, and churches planted. We idolize pastors who preached to the masses or wrote books that were notable or memorable. We end up defining greatness much like the world does—by how grand, glamorous, and broad an impact an individual had in their life and ministry.
Yet the Bible's definitions of greatness and faithfulness seem much different. The classic example of this paradox of worldly and godly greatness can be seen in Jesus's response to his disciples as they argued about who among them would be greatest in the kingdom of God (Mark 9:33–37; 10:35–40). Jesus shattered their understanding of greatness by saying, "Whoever wants to become great among you must be your servant" (Mark 10:43). Think about it. What does a servant do? There is nothing glamorous about being a servant. Rarely will we find world-changing influence and broad-sweeping impact in the work of a servant. Servants do much of what we call "grunt work." Servants do the jobs no one else wants to do. And they often do them when no one else is looking.
This biblical text and several others raise a question: What if God evaluates the success or failure of a ministry differently than we do? What if God were to measure an evangelist's faithfulness, not based on the number of conversions in his ministry, but on his daily walk with God? What if God determined the greatness of a missionary, not based on the global effects of his ministry, but on his relentless pursuit of godliness and his battle against sin and the enemy? What if God evaluated the faithfulness and greatness of a pastor, not simply by the successes of his local church ministry, but by how well he cared for and pastored his own family?
— Brian and Cara Croft, The Pastor's Family: Shepherding Your Family through the Challenges of Pastoral Ministry. Sale: $2.99. Original: $12.99
---
Other eBooks for sale: 
Michael Bird, How God Became Jesus. Sale: $3.99. Original: $9.99
Brian and Amy Bloye, It's Personal. Sale: $2.99. Original: $6.99
D. A. Carson, ed., Worship by the Book. Sale: $3.99. Original: $6.99
John Dickson, Humilitas. Sale: $2.99. Original: $10.99
John Dickson, The Best Kept Secret of Christian Mission. Sale: $2.99. Original: $9.99  
Jonathan Dodson, The Unbelievable Gospel. Sale: $2.99. Original: $10.99
Collin Hansen and John D. Woodbridge, A God-Sized Vision. Sale: $2.99. Original: $9.99
Michael Horton, A Place for Weakness. Sale: $2.99. Original: $6.99
Kathy Keller, Jesus, Justice, and Gender Roles. Sale: $1.99. Original: $2.99
Daniel Montgomery and Timothy Paul Jones, PROOF. Sale: $3.99. Original: $9.99 
David Olshine, James, 1–2 Peter, 1–3 John. Sale: $2.99. Original: $7.99
Daniel Strange, Their Rock Is Not Like Our Rock. Sale: $6.99. Original: $9.99
Greg Gilbert and Sebastian Traeger, The Gospel at Work. Sale: $2.99. Original: $9.99
Michael Williams, How to Read the Bible through the Jesus Lens. Sale: $2.99. Original: $12.99
Michael Wittmer, Becoming Worldly Saints. Sale: $2.99. Original: $7.99