Bob Oesch lives in St. Louis, Missouri, where he serves as managing partner of the law firm of Reizman Berger, P.C. He has practiced in the field of estate planning since 1989, and chairs the trusts and estates practice at his firm. He and his wife attend The Journey, where TGC Council Member Darrin Patrick is lead pastor.
---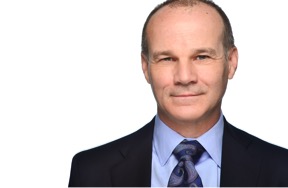 How would you describe your work? What do you do every day?
My law practice falls into two primary categories—planning and administration. On the planning side, I help clients own and pass assets to their beneficiaries in wise ways while trying to avoid four different types of taxes. On the administration side, I guide fiduciaries in carrying out their complicated jobs of administering a trust or estate. I strive to be a family advisor and counselor at law, providing both tax advice and wisdom in dealing with families.
As an image-bearer of God, how does your work reflect some aspect of God's work?
My work reflects God's work in three main ways. First, in the planning stage, I get to be intellectually creative and innovative. The tax law is complex, with a lot of rules and regulations, but I seek creative ways for families to save money. Creating tax strategies and applying them in my client's situation is actually creative, and a tiny echo of the creative nature of God.
Second, estate planning is in essence helping people be good stewards of their family resources. Stewardship includes preserving and protecting assets, and also designing ownership methods that are wise and appropriate for their loved ones.
Finally, when a client passes away, I have a chance to be what's rather unexpected: a caring and compassionate attorney. I try to add expertise to these qualities so I can help care for surviving loved ones by administering the will and ensuring that one's wishes are carried out. In most cases, the husband passes away first, leaving his widow with a tremendous amount of financial and tax pressure. I get to help her in practical ways during this time of great need.
How does your work give you a unique vantage point into the brokenness of the world?
On the planning side, the ultimate brokenness of the world—our very mortality—is at the center of my work. All of us are going to die, and I help my clients plan for this certainty.
On the administrative side, I work with broken family dynamics, personal problems, and relational struggles. Each family is broken in a unique way—whether siblings are fighting or the love of money is driving a wedge in the family.
Jesus commands us to "love our neighbors as ourselves." How does your work function as an opportunity to love and serve others?
In my work, I get paid to be the expert—but that doesn't mean that I have to be caring or compassionate. While a young attorney, I took a theology class at Covenant Seminary and was deeply affected by the concept of imago Dei. This doctrine shapes how I interact with and care for my clients as people, image bearers, no matter how rich or poor, problematic or broken. Yes, I want to be a tax expert and good attorney, but I also want to value people as image-bearers whose presence offers a glimpse of God's glory.