Eric Brown is co-founder and chief creative officer at Whiteboard, an award-winning creative agency that specializes in organizational storytelling through branding and digital media. He lives in Chattanooga, Tennessee, with his wife, Katie, and his daughter, Ella. Prior to co-founding Whiteboard, Eric served as the project and research manager at Q, a learning community that mobilizes Christians to advance the common good in society.
---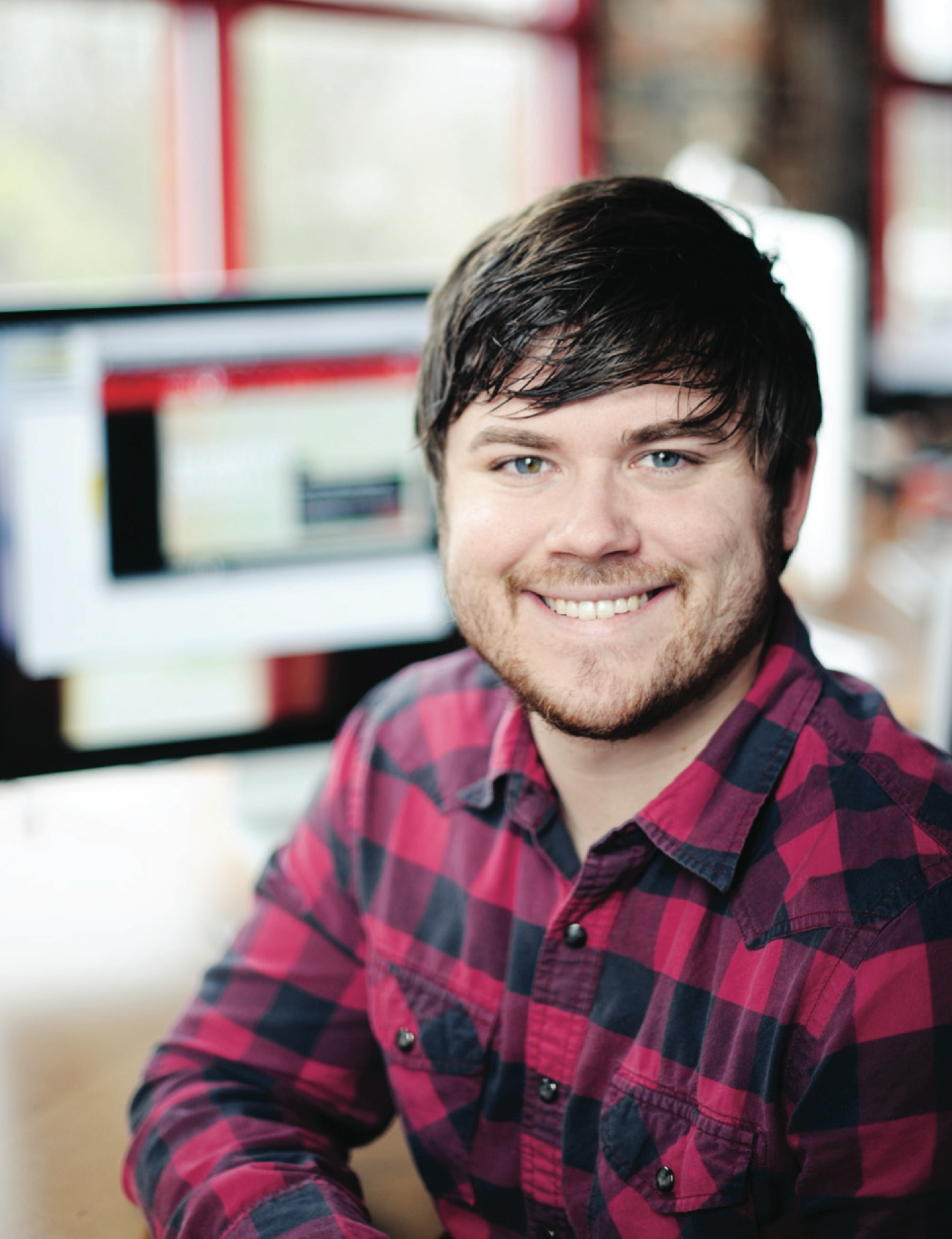 How would you describe your work? What do you do every day?
My days are spent bridging the gap between client and creative. This typically looks like mapping strategies, meetings, and leading my team from concept to implementation. Unofficially, I serve as project cheerleader, purveyor of cheesy excitement, and stand as each client's biggest fan.
As an image-bearer of God, how does your work reflect some aspect of God's work?
Working in the creative industry, I've come to learn that belief isn't a commodity; it's a skill. Embracing trust, faith, and confidence—whether in someone or something—takes practice. In my work, I'm constantly trying to reflect "heaven on earth" through my design. I see the internet as a canvas, an expression of what our world values, and I think we miss out on its ability to contribute to the common good and the flourishing of humanity when we reduce it to right sidebar ads, 15-second commercials, and the "like" button. Creating great technology that reflects God's kingdom on earth as it is in heaven, then, has become a moral obligation for me.
How does your work give you a unique vantage point into the brokenness of the world?
Unfortunately, the creative industry can be manipulative, oversaturated, and distracted. As a result, most of us have become cynics. We anticipate that the next person will have ulterior motives and that the next marketing tactic won't deliver. I'm learning, though, that there's a wide chasm between discernment and cynicism. I'm not called to be a cynic, but a servant. When I'm a cynic, I can't see the beautiful and impossible work of God in my life. It's hard work wrestling my inner cynic to the ground, but I have to let go of my vision and embrace God's vision if I want to see the beautiful and impossible things he's doing in my everyday work and life.
Jesus commands us to "love our neighbors as ourselves." How does your work function as an opportunity to love and serve others?
What greater legacy than to help others fulfill their own? This question is one of the first phrases you'll see inside every proposal or presentation that we create. We founded Whiteboard because we want to do intentional, meaningful work. We want to leave a mark greater than ourselves. To me, there is no greater calling than to use our talents to empower others to lead their organizations with meaning and purpose.